Testimonials
Our Clients describing their experience and feelings when buying, selling or renovating properties in Italy with Clemente Law Firm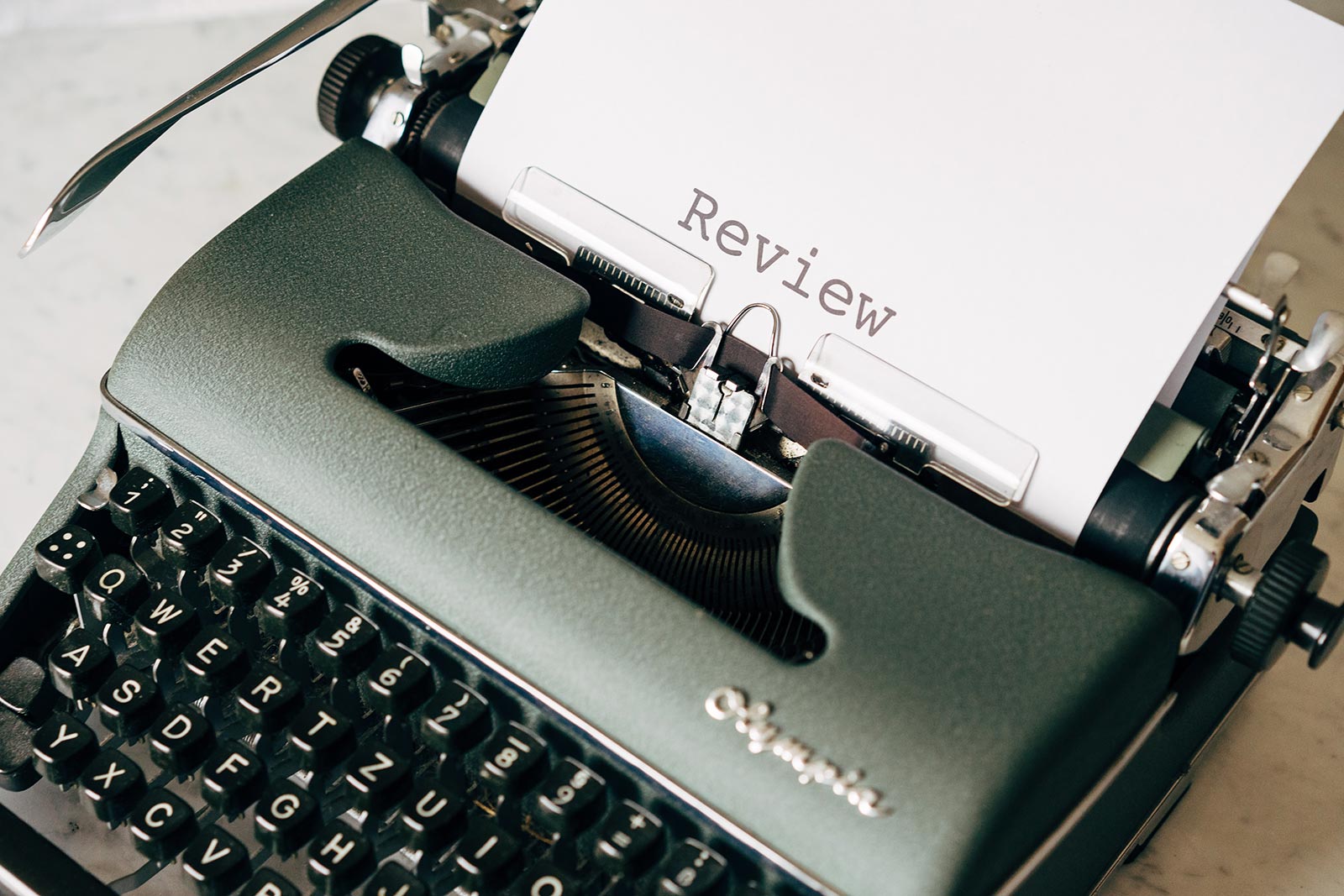 Testimonials
Our Clients describing their experience and feelings when buying, selling or renovating properties in Italy with Clemente Law Firm
Ana Krasteva
Navigating the complexities of purchasing real estate in Italy can be a daunting task, but with Clemente Law by your side, the process becomes a seamless and reassuring experience. My recent endeavor to acquire a property in Italy was expertly guided by Alessandro, a legal expert whose expertise and dedication far surpassed my expectations. From the moment I entrusted my case to Alessandro, I felt a sense of calm and confidence. His in-depth knowledge of Italian real estate law was evident in his thorough explanations and unwavering support. He meticulously reviewed each document, ensuring that I fully understood the legal implications and potential pitfalls.
Alessandro's proactiveness was truly remarkable. Anticipating potential hurdles, he devised strategies to overcome them swiftly and effectively. His foresight and preparedness were invaluable, preventing any unpleasant surprises along the way. What truly set Alessandro apart was his genuine care and concern for my well-being. He treated me not as a mere client but as a valued friend whose satisfaction was his utmost priority. His patience, empathy, and unwavering support were a source of strength throughout the process. His genuine desire to make my experience positive went above and beyond the call of duty.
Without hesitation, I wholeheartedly recommend Clemente Law to anyone seeking exceptional legal representation in the intricacies of real estate transactions. Alessandro's expertise, compassion, and unwavering dedication are a testament to the firm's commitment to providing clients with the highest level of service. Choosing Clemente Law was undoubtedly one of the best decisions I made throughout my property purchase journey.
Ana Krasteva
Jennifer Mason
Our very complicated house buying journey in Sicily could not have gone any smoother thanks to the superb care and attention we received from Alessandro Clemente. We were in the best hands from beginning to end. We would highly recommend Clemente Law Firm for anyone looking for a trustworthy, approachable and knowledgeable lawyer for real estate transactions.
Lovegrove
Alessandro. Buying a property in a different country is a challenge in itself. However, having you by our side on this journey was so reassuring. Your service was professional, efficient and confidence building. Thanks for making our purchase so much easier and we look forward to catching up some time in Milan. Many thanks. Peter and Amy Lovegrove
Shenal & Shiny
Dear Alessandro. We want to sincerely thank you for going the extra mile for us on every step of our buying journey! We are endlessly grateful for your assistance, patience and expertise. If any of our friends or family are ever in need of legal assistance and support in buying/selling property in Italy, we will be sure to send them your way. Shenal & Shainy
Nancy DePiano and Mert Kerimoglu
Alessandro Clemente was a phenomenal help during our buying process. He's an extremely knowledgeable attorney that you want on your side during a property purchase. His English is flawless and advice is sound. He guided us through every step of the way from translations to recommendations and practical decisions. He is very punctual and always made himself available at any time necessary. We feel so lucky to have found him to help us through our Italian property purchase from the U.S. We highly recommend Alessandro Clemente.
Linda Allanson and family
Dear Alessandro, on behalf of my family and myself, I cannot thank you enough for your superb advice and council during our relocation to Tuscany and subsequent purchase of an Agri Turismo Farm. This very complex property transaction was recently finalised and without your assistance and guidance the challenges we faced, with some very difficult circumstances, would have been a disaster for us. We came to realise that even though estate agents offer to perform due diligence studies, on properties that you consider buying through them, it is vital and necessary to obtain this highly problematic study, through an attorney such as yourself. Likewise the negotiation of agent's commission.
Over this past year, when times were made difficult with Covid restrictions, it was wonderful to have in our corner a thoroughly trustworthy, intelligent, and straightforward attorney, such as yourself. You were attentive to us from start to finish and your energy in driving forward our interests never flagged, navigating us through our transaction with well thought-out strategy, indisputable expertise and tremendous patience and humour. Having seen how brilliantly he assisted us; my daughter has recently chosen Avv. Clemente to help with her property purchase in Italy. As an English-speaking family, recently moved to Italy, we cannot recommend your services highly enough!
Ben Timberlake, Rovereto, Trentino
Alessandro Clemente set my mind at ease about my home purchase after I began to question if I was being treated fairly. He made sure that certain steps I had doubts about were in fact necessary, and — most importantly — explained to me why they were. Although my Italian is good enough for day-to-day living, it was indispensable to have these more complex processes described in English. Simply put, Avvocato Clemente's work allowed me to feel secure in buying my home.
Kristy Carr
Romantic notions aside, our experience has shown that you need an excellent lawyer to help you navigate a property purchase in Italy. Estate agents offering due diligence services may not have the legal knowledge necessary to ensure that your interests are properly protected and to help you avoid costly mistakes. I can highly recommend Alessandro Clemente to assist you with the legal and due diligence side of all property transactions.
He assisted my family in the purchase of a farm in Tuscany, and myself, in a property purchase in Le Marche, involving 5 different sellers, which presented numerous challenges. I did not think I was going to get the property of my dreams, and without his assistance, I don't believe I would have. Alessandro conducted a thorough due diligence, highlighting important issues we don't believe an estate agent would have picked up, rendered a professional service, providing excellent legal advice, and support, throughout an extended period of negotiations. In addition to being prepared to answer numerous questions (promptly, with humour and patience), he speaks excellent English, his fees are very reasonable and he was able to negotiate discounted commission on my property purchase.
Clarke Hoelscher
Alessandro provided us excellent legal and advisory services for us regarding a specific property we were interested in. His extensive experience in real estate and experience with working with foreigners was evident with his thorough research, help in educating us, as well as practical and strategic advice he provided us. He was also a great communicator and provided the services we needed very timely. We would definitely work with Alessandro again and would highly recommend his services to others.
Nick Biddle
I thoroughly recommend Alessandro and Clemente Law Firm. I recently purchased a property in Italy with Alessandro acting as my lawyer. I am British and I do not speak Italian. Alessandro helped me to expertly navigate the legal process. I felt well supported and purchasing the property has been straightforward. At all times I was clear on the transaction. He is responsive, helpful and knowledgable. I thoroughly recommend him.
Anne Marie Gennusa Lindsey
Grazie Mille for a seamless purchasing process!
Alessandro, I just wanted to thank you for assisting me with my house purchase in Teverina/Cortona, Italy. Having you as my representative, and knowing that you were accessible, made all the difference in this transaction. Thank you for helping me make your dream of Italian home ownership come true!
Fondly, Anne Marie Gennusa Lindsey
Heather and Steve Giammichele
Alessandro Clemente is a fantastic attorney. As a first-time foreign buyer, Alessandro was extremely patient and thoroughly answered all of our MANY questions. He was able to resolve several issues with our desired property to make sure the investment was secure and all of the documentation was in line. Alessandro clearly laid out the entire process for his limited power of attorney and document review services. I am so happy we obtained his services, it made the process of buying in Italy much more efficient and easier to understand. We felt secure buying remotely knowing that we had a great team in Italy making sure everything was in order. If we purchase another property in Italy, Alessandro will be our first call.
Batyrbek Gaparov
I was trying to purchase an apartment in Liguria for some time, and my case was quite complicated. I don't speak italian, and in addition to that italian relation with my country of origin was not clear, so several notaio clerks refused to provide service to me due to the lack of knowledge and assurance. I almost gave up, and at the last moment I got in contact with Mr Clemente. From the first conversation Mr Clemete shows himself as a professional and passionate lawyer. He took my case for investigation, He contacted all possible sides (MFA of Italy, MFA of my country, Embassy, million of other places.. to find a proof for my case. and all that done in perfect timing without any delays and complications. Moreover, he also suggested some additional steps to make my life in Italy much easier. Finally the issue was resolved, and I'm the happy owner of the property in Italy. I strongly recommend Mr. Clemente for anyone who seeks help with Italian bureaucracy and wants to fulfill their dreams.
Steve Thorne
I would not hesitate to recommend Alessandro. Myself and my partner did not speak Italian well enough to handle the buying process with confidence so it was a major benefit to have Alessandro at our side with his excellent English language skills. Our initial chat over Skype was useful and Alessandro kept on top of the process for us with the vendor's lawyer and the appointed notaio during what turned out to be a three-year process. Our completion was then scheduled to happen during the Coronavirus lockdown but Alessandro suggested he join the final signing via Video call so he could witness the transaction on our behalf as we were not able to be there in person due to the travel restrictions. This gave us a final bit of confidence that the deal would be done – thank you Alessandro!
We would without question use Alessandro's services again in the future.
Scott and Victoria Johnson
We used Alessandro Clemente to help with the purchase of a property in the Italian Alps. We were so impressed with his service and help throughout the process, putting us at ease through a potentially stressful time. He was always available to answer any questions, and his advice and knowledge were exemplary. We feel extremely fortunate to have found him and could not be happier or more grateful for all his help.
Debbi Baldanza
I am now the owner of an ancient village house in the hills above La Spezia in the Village of Pitelli. This house means so much to me because it was the house my Father was born in and the house I had spent many happy holidays throughout my life. As is common in Italy the house had four different owners and no one had managed to agree on anything in the past. With the help and guidance of Alessandro Clemente I have managed to buy this property and for the first time in over 100 years this house now has one proud owner – me ! I simple would never have had the confidence to go through with the transactions without Alessandro's help and support he was there for me every step of the way. There is no way I could have taken any chances without the knowledge that Alessandro had done all the necessary due diligence and property checks. As expected there were a few hurdles along the way buying a house in Italy is nothing like buying a house in the UK. Also, you come across all sorts of things you don't expect even though I thought I'd done my homework bureaucracy comes along that I didn't anticipate. I just picked up the phone and Alessandro guided me through. I am so happy to have completed successfully and safely. Would I use Alessandro again absolutely I would I feel like I've also made a new friend in him also. Thank you Alessandro for all your help and guidance to realise my dream.
Keith & Mo O'Connell
We hired Alessandro Clemente to handle two real estate transactions for us. In each case, he was extremely thorough, truthful, and timely. His fees cover everything from the legal due diligence, to the offer, to the closing. Everything is accomplished with the utmost care and with all due protection of the client. We would work with him again and can recommend his services without hesitation or reserve. Keith & Mo O'Connell, from Seattle, WA USA to Polignano a Mare, Puglia, Italy
G. Falcone
MR. Alessandro Clemente is an exceptional person, delivering excellent services. Highly Recommended.
Elaine Williams
It's been 20 months since I first decided I was going to sell my home in Cardiff and move to Italy. I met Alessandro Clemente about 2 months later at a conference my son and I attended in London, he was giving a talk on the legal process of buying property in Italy, the pitfalls and what to watch out for. I was impressed, he was remarkably candid and my son said to me, "Mum we have to get this lawyer" and so we did, thank God. Shall I just say that buying in Italy is not that straightforward, you can get yourself into a real mess if you don't have someone you trust to give you the proper advice and guidance through the process. Had it not been for Alessandro's support, professionalism and sincerity throughout, I could have made some serious and costly misjudgements.
I have been lucky, I really did feel safe and protected at every point. Don't underestimate the complexity of Italian Real Estate Law! Finally last week, I completed the purchase of my home in Italy with Alessandro overseeing absolutely everything until the final hour and beyond. Thank you from the bottom of my heart Alessandro for supporting me on this journey to make my dream come true. I now live in my olive grove in Puglia, my beautiful home.
Gordana Stojanovska, London
I am grateful to my solicitor Alessandro who was working very hard and did everything himself without my presence he complied the purchase of my house in Italy. He was extremely helpful and available at any time I needed his help and his expert advice.
I will highly recommend him and his firm to anyone who would like to purchase a property in Italy. Thanks to him, now I have a wonderful house in Italy and I look forward moving there soon. Gordana Stojanovska
Uys Moller
This team has been outstanding to work with. They have made the daunting act of investing in Italian property simple and safe. Alessandro, David and Andrea from 'Clemente Law Firm' have provided guidance and assistance above and beyond what their fee justifies.This team knows the process, regulations and local nuances inside out. They have been excellent at providing step by step updates and have been invaluable with the sales price and subsequent contract negotiations.They are the kind of professionals one would like to do business with again.
Mary T. Schaus
Alessandro was our second lawyer after the first lawyer we hired (not from Clemente!) was unhelpful and not communicative, and one of our property purchases fell through (by the way, this is common in Italy). We hired Alessandro after that experience and are very thankful that we had him as our lawyer on our two property purchases in Italy. In Italy, property acquisition is not as straightforward as it is in other countries, and having a skilled lawyer who understands the law, can work through difficult property laws and close deals with a commercial mind is important, especially if you are not Italian and are dealing with a purchase sight unseen as we were. At every step of the way, Alessandro kept us updated through emails, messages and zoom calls. We were able to close two pretty difficult transactions smoothly, and never step foot in Italy due to the borders being closed where we live. This is incredibly impressive and requires a level of trust, which we had with Alessandro. On a personal note, Alessandro is also a very kind (and funny) person, and we really enjoyed working with him, and hope to share a bottle of wine with him when we can finally come to see our homes. I strongly recommend hiring Alessandro and his associates for a worry free, smooth property purchase process.
Kelly and Hiro
In November 2020, my husband and found a lovely property online, that is in the mountains of Italy, and right away we had the vision of owning it. At the time we were not very savvy with the Italian language and had no idea where to start the negotiation process. Until we were introduced to Avv. Alessandro Clemente, from Clemente Law firm. During our first meeting with Alessandro, we could quickly get a detailed scope of how he could help us with the full home buying process in Italy. We were dealing with a private seller, so at the very beginning, the whole idea of managing this alone felt overwhelming, to say the least.
By this time we realised that Alessandro was the perfect person to assist us with this purchase. Alessandro helped us from the beginning to the end and beyond of the process, including how to register in Italy as residents, and communication with essential people to start our life here in Italy. We began the process of getting in touch with the private seller where Alessandro seamlessly took care of the entire communications with the seller for us and kept us in close dialog during the negotiations.
The whole process was very quick and efficient and took just under 3 months in total, which included various meetings and a step by step format that from our perspective was easy to understand and helped us to formulate all of the required documentation and fulfil the required bureaucratic processes for our towns requirements. Alessandro was patient, attentive and when we needed to get into contact with him, even in what felt like a mini-crises situation during the resident application where we had been misunderstood he was able to give us the best advice that helped to solve the issue effectively.
We are extremely thankful to Alessandro, for allowing us to contact him at sometimes ridiculous hours and many times without a warning, because he realises that these situations can take time and don't always go to plan, regardless he was patient and always had a resolve in place. If we were to make another investment, we would love to get in touch again and realise another dream together. Thank you again for your time and expertise.
Maria Battistoni
My experience working with Alessandro has been nothing short of exceptional. Alessandro Clemente came referred to us by a friend, and I am so glad that I immediately reached out to him. He was incremental in purchasing a home in central Italy. His negotiation skills were able to aid in the reduction of the overall home purchase price and his extraordinary and professional communication skills kept an open flow of communication between the real estate agent, seller and the notary. He was always accessible via email and WhatsApp, which made the overseas buying process (especially with the 7-hour time difference) less stressful. I am glad that I found a legal advocate that I completely trusted throughout this entire process. I can honestly say that I wish everyone I worked with was as prompt, knowledgeable and effective. I would highly recommend working with Alessandro Clemente. You will not be disappointed.
Dr. Ian Herbert MBBS MRCGP
Sr Clemente has been an invaluable source of advice, assistance and support. We have only basic italian language skills and relied entirely on Alessandro's guidance throughout our first Italian property purchase. From start to completion he has been instrumental in facilitating everything. We have literally had to simply provide the necessary documents, while Alessandro has taken the lead with all aspects of the purchase. I cannot thank him enough; on a personal and professional level. I am happy to be contacted as a referee. Many thanks again.
Ranjeet Kumar
The journey to buy dream property in Italy begun in September 2020 without my presence with competent Clemente Law firm. While searching the firm the first question was language as I do not know Italian language but when I contact to Avv. Alessandro Clemente and started communication through emails I felt that I am on right path excellent in English. He has good command not only in English but in his profession, he was very pleased at every stage. Since buying property abroad not an easy task especially when you are not there but Avv Alessandro throughout journey courage and guided step by step as I was very scare so many questions were in mind but really I must say he delivered best services. The more important which is unbelievable in today`s world that I never meet or spoke on phone with him since beginning to end. The complete Journey was based on emails only. I gave him limited Power of Attorney to buy the property on my behalf and on 20th December2021 which was the closing date around 18.00 my cell phone rang and person none of other he was Avv Alessandro Clemente and said Congratulation the property is yours now. I must recommended that if you want to buy property can blindly trust Clemente Law Firm they are fully experienced in their field and protect and cover legally their client.
Adrian and Christina Martorana
We met Alessandro at an Italian property fair where we were impressed by his technical knowledge, his down to earth approach and excellent understanding of English. We had already found the house we were interested in, were already using a Geometra and were fairly happy with progress. However, buying a house is stressful enough in your own country and while we both speak Italian, we don't speak legal Italian and we don't know all the possible issues and pitfalls that you can come across. We wanted to be absolutely secure in our understanding of what we were doing, what we were buying and what the implications for taxes as well as property usage could be.
Alessandro did a lot of meticulous groundwork, engaging closely with the Geometra (Surveyor) and the Immobiliare (Estate Agent) as well as the Notary to ensure that we took all the correct steps and that our best interests were always being looked after. This helped us immensely; if it had not been for Alessandro we would have missed some seriously important points, which could have soured our adventure.
Without a doubt the best thing about going to the property fair was meeting Alessandro and when we buy again will certainly call on his expertise.
Piaras De Cleir
Dear Alessandro, thank-you so much for handling the purchase of my new property in Foggia. What I would like to point out is your amazing understanding of the process and your communications with me, with the seller, with the Notaio. From the start, you made me feel comfortable enough to proceed with this purchase "in absentia". However, you went beyond that – – you helped me negotiate a better price, you ensured that the documentation was correct, that the Notaio didn't overcharge, you provided a fair price for your services. And when I couldn't travel to the closing due to covid you acted as my proxy and represented me at the closing. I'm learning Italian, but still a newbie, so knowing that you are fluent in both Italian and English made the communication so easy. I'm so happy and hope there will opportunities to do business with you in the future. I'd also be pleased to talk to any of your future clients to share my experiences. Now, I'm looking forward to moving into my new property. Molto grazie.
Arthur Dy Prieto and Pam Ablanida
As a professional myself, when my wife and I started looking to purchase a property in Italy one of our first steps was to seek out a local professional to assist us. Alessandro Clemente exemplifies the word professional, and we couldn't imagine working with anyone else when it comes to an Italian property transaction. He has been with us every step of the way, and he simultaneously dealt with all of the legal documents and technical details while also being able to explain everything to us (in English!). He has also been able to provide us with insight and advice on all manner of things including tax considerations, negotiation norms in Italy, different types of target properties, and different types of purchase methods. Other than loving the country, we had no connection to Italy, so we also relied on Alessandro for referrals to local accountants (for tax filings), property managers, and realtors. He even put us in touch with a foreign currency service that provided much better rates than our bank. It's rare to find a professional that is good at what he does and is also capable of conveying things so that you feel apprised of what's happening; the fact that he can do it in a second language makes it all the more incredible. We've already recommended Alessandro and his team to a close friend and we'll definitely continue to recommend him to anyone we come across that's looking to buy or sell a property in Italy.
Mark Hayes
We approached Clemente Law Firm after reading some great feedback on social media from others who were buying property in Italy and Alessandro's own useful advice he published about moving to Italy. The firm has a very clear pricing policy which was easy to understand and was excellent value. Alessandro from the off was a great listener as we had already started our purchase process and so he had to pick things up during the sale transaction stage, he worked with a fast pace, quickly contacted all the interested parties in the sale and established himself as our representative – he kept us informed on every step making regular calls to ensure we remained in control of the sale decisions and we were able to make decisions using information he provided on a very professional and friendly approach.
I found him to be very determined to reach the best outcome for us without losing sight of the fact we wanted to purchase the property and the transaction to be timely. He picked his way through the substantial information furnishing us with the required facts to make our decisions on so weren't bombarded. Our house sale went very smoothly, without worry. I would use Alessandro again and recommend his law firm to others.
Nicholas Ian Biddle
If you're considering taking the plunge and buying a place in Italy, I would recommend the services of Avv. Alessandro Clemente without hesitation or reservation. I successfully closed on a flat in Palermo with his help this afternoon (06.13.2019) and he was a tireless advocate for me in every step of the process. Buying a house anywhere is fairly complicated, and Italy is no exception. I did my homework before I started looking for a place seriously and realized that while technically possible, I would have had a tough time working my way through 90% of the transaction from the US (in a language I can read fairly well but can't *really* speak). Alessandro was crucial in my success, my wife and I couldn't be happier with how things progressed from initial negotiations, signing the purchase agreement, all the way through completion.
Matt Broad
I recently purchased a farmhouse in Lazio, Italy. I was advised that having a lawyer, although not strictly necessary in Italy, would be a good idea. I took that advice and I'm very glad I did. A friend recommended Alessandro Clemente to me, we spoke on the phone, his English is excellent. He gave me a fixed price for the work, which gave me great peace of mind. I had been warned that fees can run wild if the property purchase is complex. The unusual thing in Italy is that the real estate agent writes the contract. While I'm sure in most cases this would be fine, one could imagine that could lead to unforeseen issues.The first thing Alessandro did was rewrite the contract and noted large parts of the building were not on the title deeds. A common problem, as building works often don't get registered with the local authorities.
Alessandro's work was faultless, no detail was overlooked and he would respond to emails late in the evening and at weekends. Beyond the call of duty I felt. My purchase dragged on for some five months as the relevant paperwork was sorted out by the vendor. Alessandro kept a great interest in the ongoing developments and made sure I was fully informed of it's progress. I can only imagine what this would have been like if I had had to deal with it on my own. I would absolutely recommend a lawyer if buying in Italy. And would suggest Alessandro without hesitation. He made a very complex purchase very easy for me, but hard work for him, which I fully appreciate.
Clarke Hoelscher
Alessandro provided us excellent legal and advisory services for us regarding a specific property we were interested in. His extensive experience in real estate and experience with working with foreigners was evident with his thorough research, help in educating us, as well as practical and strategic advice he provided us. He was also a great communicator and provided the services we needed very timely. We would definitely work with Alessandro again and would highly recommend his services to others.
Jason Moody
I engaged Alessandro Clemente of Clemente Law Firm to help with my purchase of land and development of a new-build project in Italy. This was my first experience of buying an overseas property and I naturally had many questions and concerns. My main concerns (and biggest worries) were not speaking Italian, the set-up of an Italian property company, locating a local qualified 'book-keeper', the purchase of land and the negotiation of a construction agreement with a local developer. I am so very pleased to say that Alessandro and Clemente Law delivered at every level and at every stage of the process. Apart from Alessandro's excellent command of the English language, I was particularly impressed with the expertise and subject-matter knowledge I received; way beyond that of a general legal practice. Crucially, Clemente Law provided me with an invaluable level of professional advice throughout the end to end process (now complete). Every aspect of the transaction was explained to me accurately, clearly and thoroughly with no contractual stone left unturned. I would strongly recommend Clemente Law to any person wishing to buy in Italy. Clemente Law removed the legal worry of my purchase and went well above and beyond to ensure both my personal and business interests were 100% protected at all times. I very much look forward to working with Alessandro and Clemente Law in the future.
Nicla Marinelli Williams
I first met Alessandro Clemente during a property show in London and after talking to him I was immediately impressed by his extensive knowledge of Italian property law and I was instantly convinced that he would be the right person in dealing with my purchase of a property in southern Italy. Throughout his service, he kept in constant contact with me and kept me informed of any progress regularly. He carried his service with utmost professionalism and was always quick in smoothing out any problems. I wouldn't hesitate to recommend Alessandro to anyone intending to buy a property in Italy as you are in good hands every step of the way!
Catherine Anne Ferrone
Alessandro Clemente has been a pleasure to work with. He has a great amount of integrity and I knew I could trust him throughout the whole process of purchasing a property. He is attentive to all the details and nothing is missed by him, so the transaction went smoothly. He is a very honorable person and lawyer.
Rachel Glew
From our first exchange Alessandro reassured me that he understood the value of transparency in all of our interactions. Sometimes words and actions can differ but in Alessandro's case everything he promised has rung true. A fountain of professional knowledge Alessandro has gone above and beyond in his generosity to share solid advice with me on a range of topics from Rent to Buy, to Property Auctions, and Rental Contracts. After engaging Alessandro's services all my fears about legal compliance and property purchasing were removed. With faultless spoken and written English Alessandro is an effective communicator meaning there is no chance of misunderstanding – an essential when purchasing property in a different country.
Alessandro's mission is to work with true passion and commitment:I can attest that he achieves both. I can not recommend his services more highly – he is truly unique.
Tine and Thierry Devreker – Decraene
We are a couple of paediatricians from Brussels and love Italy. We spent many holidays in almost all parts of Italy together with our sons Arno and Simon. Slowly the idea of buying a house sipped into our mind. In March 2019 we followed a 4 days course called "Move to Italy" with David and Gary, and this was the first time we realised our dream could perhaps come through one day. In November 2019 we made a trip to Perugia in Umbria to visit a lot of houses with different real estate agencies. The last day we saw the house of our dreams near Todi and we decided to go for it in February 2020. As we live in Brussels and our Italian is just good enough to order some food in a restaurant we concluded to search a property lawyer. We contacted David and Gary and they suggested Avv. Alessandro Clemente. We asked advice from Avv. Massimo Moretto, a very good friend of us and an excellent Italian lawyer working in Brussels. After reading the proposition from Avv. Clemente he said we could be totally reassured and sign a contract, and he was absolutely right. That was our best decision in years. Between February 2020 and 17 July 2020, date on which we signed at the notary, we were constantly advised, supported and helped by Avv. Clemente. Despite the distance and the fact that we had to continue to work hard every day, and most of all, during these extremely strange and insecure times of lockdown due to the Covid-19 epidemy he managed everything in a very reassuring way. He was in continuous contact with the real estate agency and thoroughly analysed and adapted the proposition from the seller. By very regular mails and video-conferences he kept us informed of every step in the whole process. He advised us with expert knowledge on to how we could pay the deposit in a secure way, as we could not travel to Italy with the Corona pandemic to get our "Codice Fiscale" or open an Italian Bank Account. The Deed of Sale was minutely analysed and adapted were necessary. At last he travelled from Milan to Todi, with a Power of Attorney and supported us till the definitive signing before the Notary. For us, the most important thing, is that he succeeded to take away all the worries and stress that accompanies the buying of a house in another country, in another language in the most insecure Covid 19 times, where nobody ever lived in. Last week sitting under our portico, swimming in our swimming pool or watching our olive trees we both made the reflection that all this would probably not be possible without Avv. Alessandro Clemente.
Fam. Leyssens – Van Genegen – Belgium
It was our dream to buy a vacation house in Italy but we were always a bit frightened to conquer the Italian administration and barrier language in documentation and legal paper work. We received information from a friend about 'Clemente Law Firm' and since we contacted them, we were confident. Every mail we have sent was replied within 48 hours with adequate and clear instructions in fluent English. This week we will sign our contract with the construction company to build our dream house and we feel secure and confident, thanks to 'Clemente Law Firm'!
Martina Diez-Routh
I really want to recommend Alessandro Clemente for your making your buying experience of your dream home in Italy a breeze. I've contacted him through a contact of Italy Property Guides and he was very fast to get back to me, we've had an initial talk through Skype and he told me all the things I need to expect of the process, we discussed rates and then when I've accepted all, I've signed a contract and sent first payment. This was prior my visit to Italy to see potential homes to buy. From there on, once I was travelling, we've contacted again and he kept on telling me what I needed to look for and ask about. When we were ready to commit, I've left him know and he took the reins from there on. He was very diligent, getting all the paperwork needed before we needed to put an offer, and following all aspects from there. I really liked that he kept on reporting me 'live'- as things were happening, for good or for bad! And we did all in six weeks, two months since I've contacted him from the first time. I would definitely use Alessandro, he is always available, weekend, weird hours, always ready to give you an excellent service.
Corinna L.
I had been nurturing the idea of purchasing a small house in Tuscany for a while. Despite the Corona virus which interfered with the scheduling of the signing of the deed, I was able to bring my project to fruition. This was, in no small way, thanks to the services of Mr Clemente, who showed me the way through the complex Italian procedure, smoothing things for both myself and the seller. He is a consummate professional, and should you also have a dream of owning a small piece of Italy, I can only recommend you to avail yourself of his services.
Lisa Maria Arezzi
I contacted Alessandro Clemente after a conversation with my Italian Real Estate Agent that created doubt that I will be able to buy my dream beach home in Sicily. Alessandro reviewed my case and determined that it was much more complicated than I had been told. He also assured me that me that it was possible. The apartment had many owners, tenants, a mortgage and other barriers. Alessandro skillfully and and quickly navigated me through the roller coaster ride. I am so happy we made it happen. I could not be happier. I highly recommend him if you need any real estate assistance.
Andrew K. – property investor
Buying property overseas is quite stressful, with all the different laws and methods/processes, even if you speak the language fluently. If you don't speak the language, you can multiply the stress levels by 3 or 4 times !! Alessandro's complete in-depth understanding of the property law in Italy, and his excellent, fluent command of the english language, was always on hand to explain the methods, options, and most importantly, the risk to me, of various approaches and comments. I found him to be always available and responsive, extremely professional, and most importantly, commercial and flexible, and would highly recommend his services as a sort of insurance policy, and as a risk/stress reduction aid, in any Italian property transaction.
Caroline & Anders Hansen, UK
We recently purchased our dream house in the south of Sardinia and this was entirely down to Alessandro's excellent service. Everything seemed very straightforward in the beginning but you can never predict what will go wrong along the way – and Alessandro was able to find a way around every challenge – no matter how last minute it was! He was always quick to respond to requests, his communication skills are excellent, he is passionate about getting the best solution for his clients and in addition the fees were very reasonable too – especially when you consider that mistakes can be so costly when you're buying a house in another country. Although it's not compulsory to use the services of a solicitor in Italy, I would HIGHLY recommend that you do. Even though I speak the language and have lived there, I would have been lost without this expert guidance and support.
Abby Ewen
I thought I would be able to manage the legal process myself, with the help of a very good English speaking Estate Agent. However, Italian property purchasing can be quite complicated, especially when it comes to matters regarding planning. I started to feel out of my depth in what is quite a major financial commitment. After I got Alessandro involved I felt much better, and I knew that he would not let anything go wrong and would ensure that every point was covered. I would definitely recommend this route for the peace of mind that it brings, and would highly recommend Alessandro's commercial, practical and calm approach.
Nigel and Lorrine Dyke
We found this law from via a Facebook expat site and started talking with allesandro sometime before we purchased a property. Because we live in Australia we wanted to find someone who could take the difficulty out of purchasing partially given we could not return on a frequent basis and importantly someone we could trust. The company and Alesandro gave us confidence and did a lot of liaison with the Immobiliare and the other agencies concerned with purchasing an Italian property. He advised and ensured all the correct channels were adhered to including advocating on our behalf whilst ensuring Italian property law was followed and things were in our best interest.
Allesandro was a great with communication written and verbal and we felt we could approach him at any time. We would recommend Allesandro and his company to anyone who is considering purchasing an italian home. Our property purchase was completed prior to Christmas 2018 and it was a great present to have and a home we look forward to spending many happy times in our beloved Italy. grazie Alessandro
Latest NEWS and MARKET INSIGHT
Expert Articles on buying, selling, renting and renovating property in Italy.
Power of Attorney (Procura) is a legal document allowing the "principal" to bestow certain powers/faculties to the "Attorney/Proxy",   to act on the principal's behalf. This document states exactly the powers and the limits the principal gives to the attorney; when granted for specific tasks and limited powers for the Attorney this instrument [...]

Entering into a real estate renovation/building agreement might be an unpleasant experience for those who are not properly informed about the legal implications (Rights and Obligations) referable to each contractual part. Whether there are issues with incorrect execution of works, deviations from the agreed project or presence of defective materials, a professionally [...]

When it comes to buy property in Italy Legal Due Diligence represents the necessary and very first initial step to do in order to avoid unpleasant surprises before any offer to purchase is placed in. Hiring the service of a trustworthy Italian Lawyer providing independent legal advises is certainly the [...]